fashiON TRENDS FOR 2018
Fashion trends will come and go mostly in quick rollovers, but some trends can be well predicted by experts so you know in advance what to wear to your girls trip to Ibiza in July. here I will tell you what some of the trends for 2018 will be.
Sequins
To say sequins and sparkles will be a big deal next summer is an understatement. In every fashion capital, glitter prevailed, starting with Tom Ford and Marc Jacobs right through to Gucci (pictured here), Dior and Chanel. Style yours with a sweatshirt to give them daytime longevity.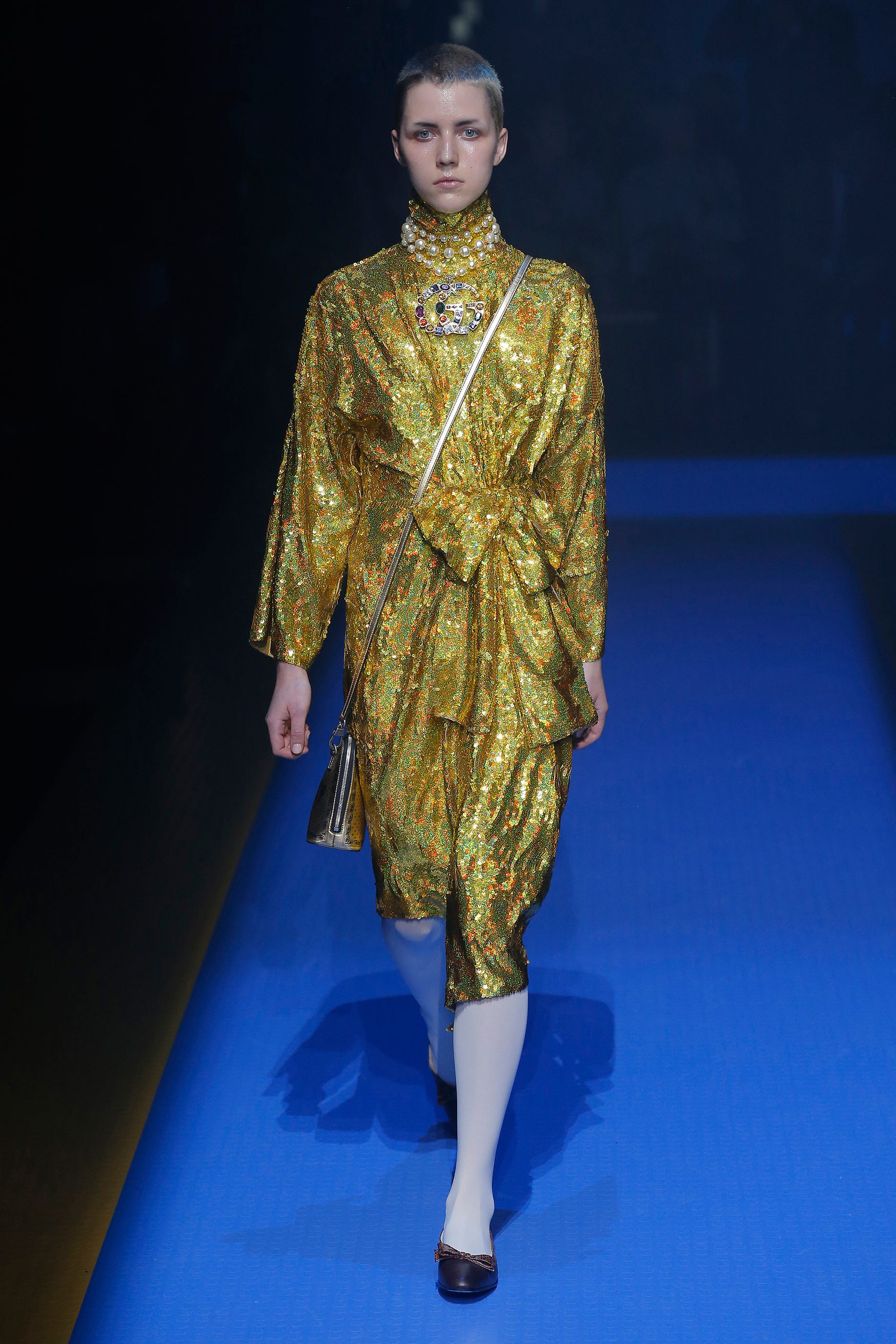 Pastels
Whether lilac, pink, lemon or duck egg blue, expect to see an array of fashion's prettiest shades next season. But as Victoria Beckham (pictured) said "delicacy can be strong"; saccharine these colours are not - consider tailoring in ice cream hues or wearing them in unexpected ways like at Celine. The pastel look will work best in the spring working its way into summer. I feel like yellow will be a big pastel colour this year.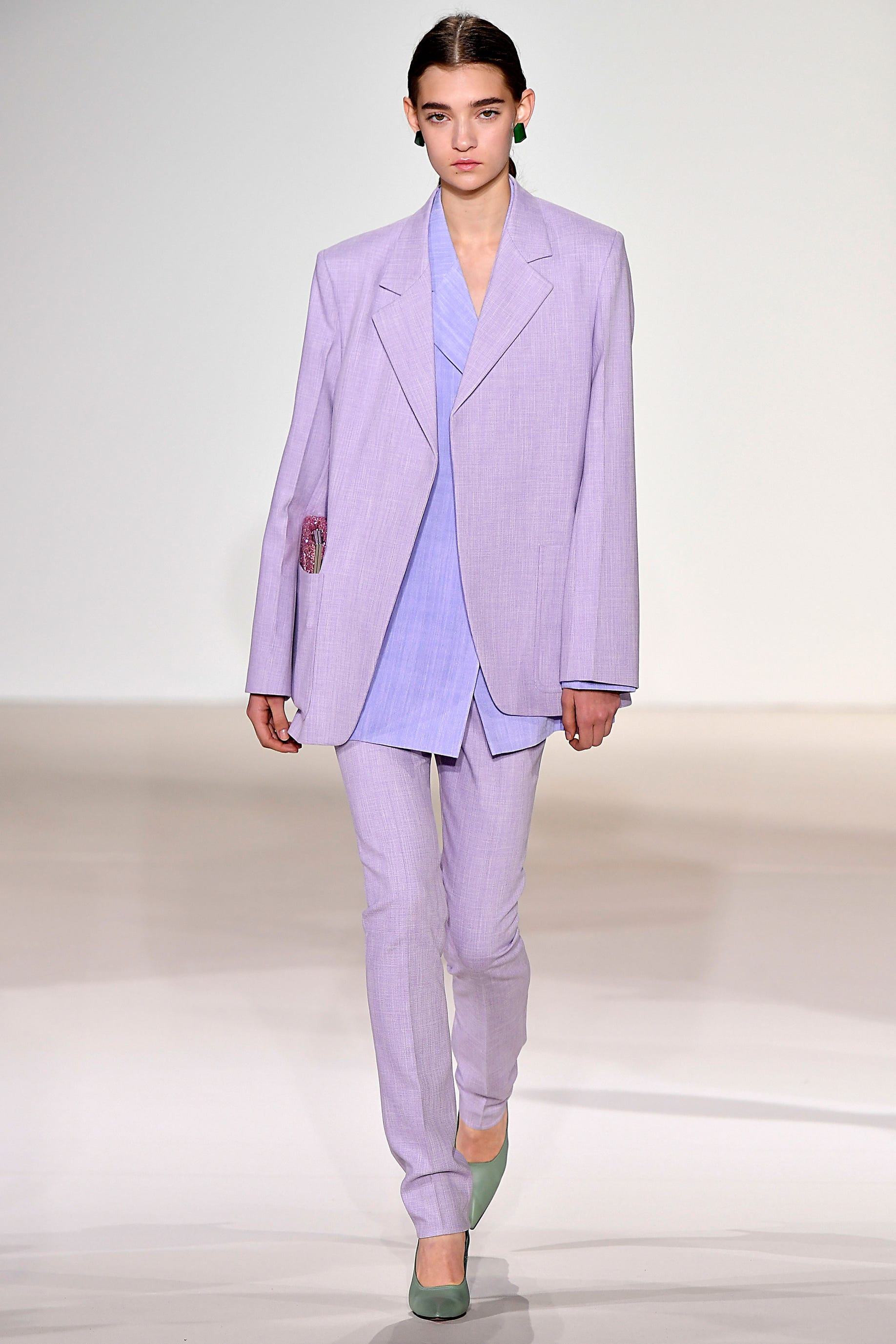 Plastic
Perfect for British summers, waterproof plastics were a predominant look for spring/summer 2018. As seen at Chanel (pictured), Isabel, Marant, Burberry, Topshop, Calvin Klein and Fendi, plastic in varying shades will be everywhere in 12 months time. I would say it is an ideal British outfit fit for British weather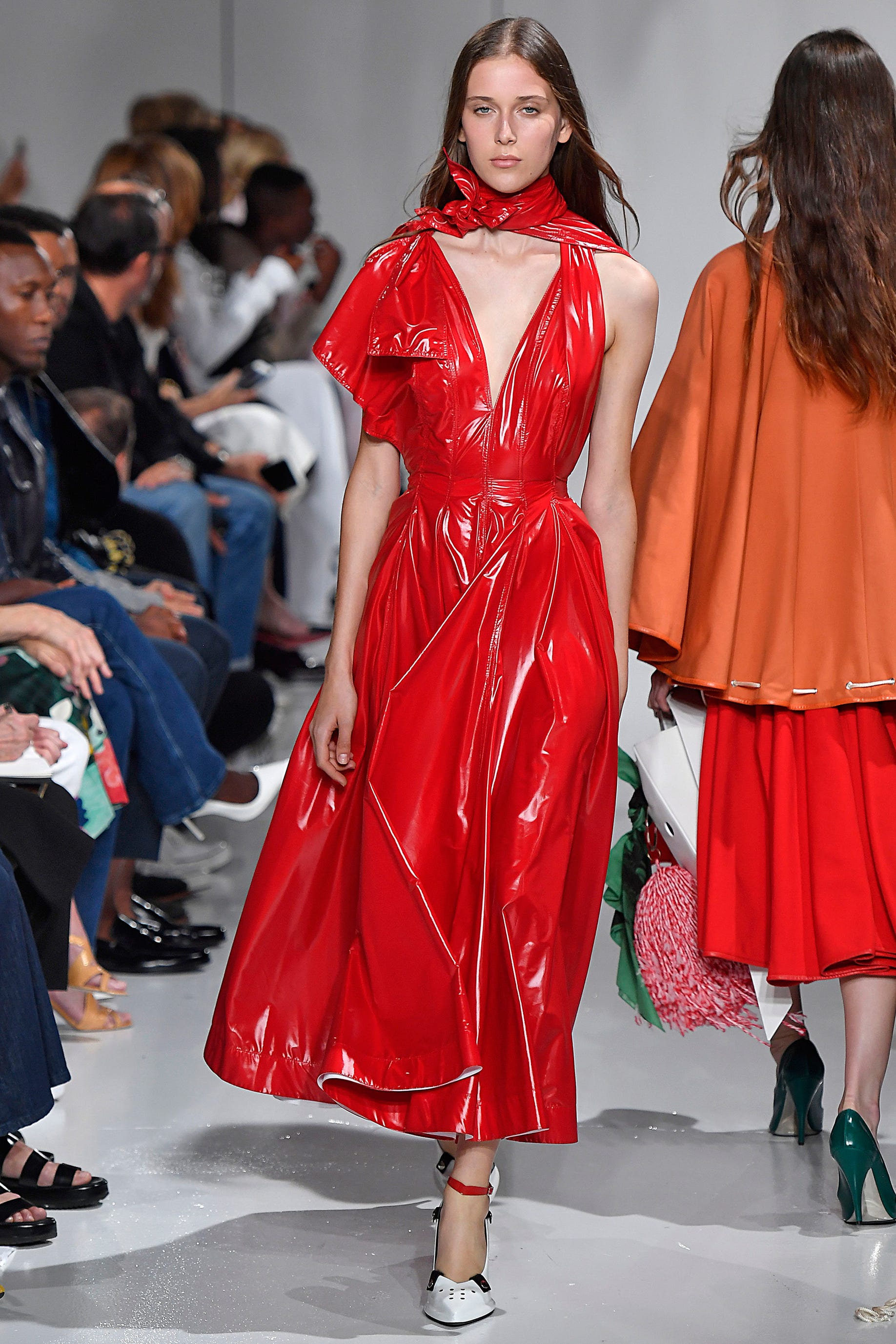 Ruffles
Ruffles added a feminine air yet again this season, with Erdem, Alexander McQueen, Givenchy and Valentino all incorporating them in their respective shows.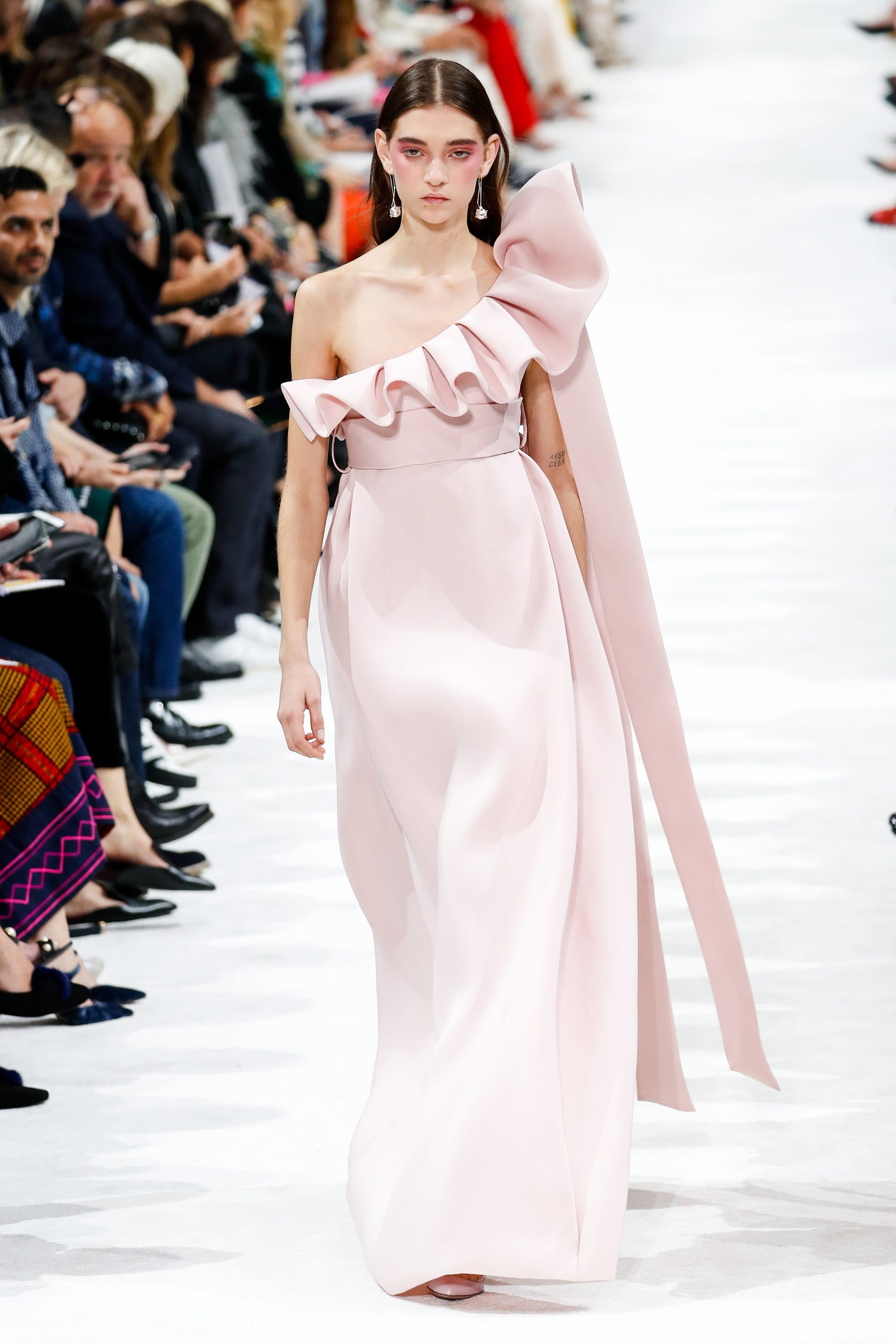 Multiple bags
Finally,If you're one of those people who carries both a tote bag and a handbag, then you're ahead of the game. Chanel (pictured), Dolce & Gabbana and Gucci adopted a more really is more approach to accessories by styling their models with two or more bags at once.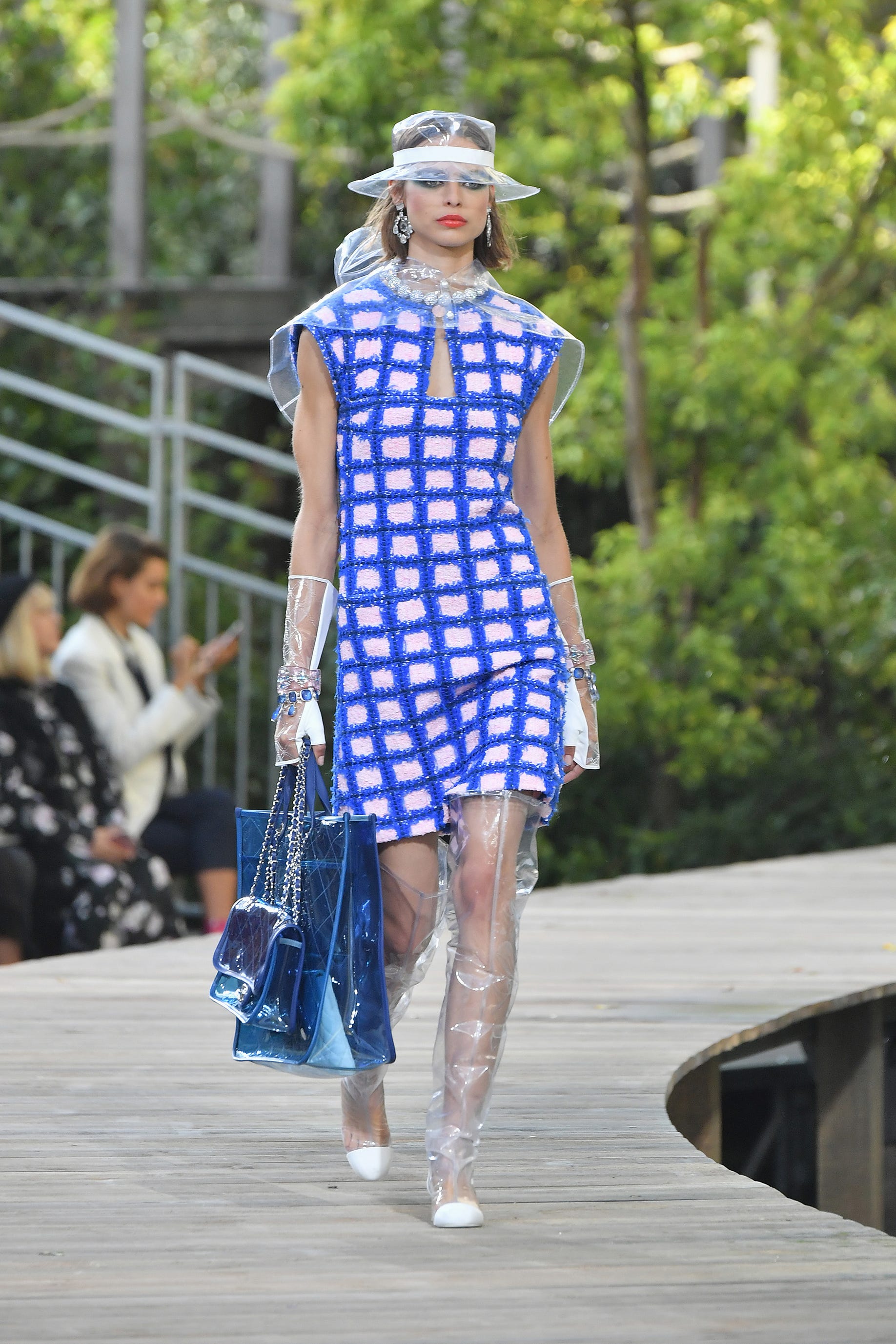 And there you have it! Those are the trends that I believe will be big this year, watch this space to see if any of these trends come up in the next 12 months!
SlayGirl X Regan
       SlayGirl X Regan
So the secret is out that I am Slay girls October girl for 2017! And what better way to slay into the autumn season than with my must haves for the colder weather approaching but adding that Slay Girl style in to the mix. I wanted to share with you show you some of my favourite pieces from their collection and add my own take on the brand.
Now the cold weather is coming in for the U.K (who am I kidding, its cold all year) we want to have stylish clothes that keep us warm and toasty but can still keep us looking classy and ready to be papped whenever. I feel like some of the clothes that Slay Girl have to offer do just that for their consumers and more!
I would say that my type of style and fashion sense is chilled out but stylish, some days it's jeans, a jumper and trainers but other days it leather jackets and heels topped off with a diamante necklace. I believe that your style is down to how you feel on the day, and some days you feel more glamorous than others.
I wanted to kick off my autumn must haves with a plain but statement piece. 
The 'Red Faux Leather Biker Jacket'
retailing for £35
.
 On the website the description of the item is a 'Bold statement jacket in buttery soft material.' 

The jacket come in the sizes; S
,M,L,XL
. I would personally buy an XL due to me being a size 12/14 and preferring my jackets to be a size or two bigger for comfort and for additional layering underneath the garment. The detailing on the jacket is very articulate with buttons, buckles and zips all in silver colouring placed on the jacket for use and effect. I feel like the silver fastenings 
work a lot better than if 
their
was
 gold as I feel like silver compliments the burgundy colour of the jacket. I 
need this in my wardrobe.
The next piece I wanted to share with you that I love is the 'Burgundy Sexy Diamond Back Velvet Bodycon Dress' coming in at £22. The description says; 'Glamorous and sexy style in sizes Small, Medium, Large, Extra Large.' I love this piece for more than one reason, for starters WOW! It looks stunning on the model and I feel like it would look great with any silver or diamante jewellery. The burgundy colour extenuates the autumn feel that we are going for here and brings the warm tones back in that we have been missing like mad!
The simple strap detailing at the back really brings out the pinching figure on the bottom half of the model. This item would be more for going out in the evening but could also be paired with a black biker jacket and heels for a shopping trip or lunch date. Simple but stylish goes a long way. This piece you would have to get the sizing spot on to get the dress to fit you in the right way and in the right places, but when it does it will look fantastic?
The final piece I wanted to share in my autumn favourites are the 'Nude Kim Stretch Ankle Boots' retailing at slay girl fashion for £65. The descrition states 'a Kim K inspired block heel stretch knit ankle boots.' This is just what a simple but stylish autumn outfit needs! The cool tones of the boots would match well with the deeper tones of the clothes paired with it to bring a little life into autumn. They come in sizes 3-8 which covers a large spectrum for women which is fab! I love love love these booties!
Well there you have it, those were my top picks for autumn 2017 and if you want to see more of what styles I love you can head over to my social medias below. Also check out all of the collection from Slay Girl in their social media which will also be below. Have a great 2017 and then lets slay into 2018 in style! 
Regan xox
Social media- Regan
Insta- @regan_ellis
Twitter- @_reganellis
21 buttons- @regan_ellis
Social media- Slay girl
Insta- @slaygirlfashionofficial
Twitter- @slaygirlfashion