10 feel good skincare products for acne prone skin
Having acne is daunting, enormously daunting indeed. Not only does it damage your outlook, hurt your self-esteem, and lower your confidence, but it also causes numerous problems with a lot of your daily routines. Behold your ablutions, for instance.
You're never sure whether a specific body wash or soap will reduce or promote your acne. You think twice to use a harsh sponge or loofah to clear your body of dirt and bacteria, as it might irritate and worsen your body acne. You're always curious about whether or not your regular face wash or cleanser is suitable for your acne prone skin.
Here are my top 10 skincare products for acne prone skin
1. Bodyshop Tea Tree Bodywash £7.99
The BodyShop Tea Tree body wash is ideal for targeting imperfections on your back and body. Your skin will be left feeling clean, clear and refreshed. Use their soap-free wash daily to promote smoother, clearer looking skin. This wash is made from purifying tea tree oil grown in the foothills of Mount Kenya to target blemishes onthe body and the face.
2. Origins Super Soft Blemish Remover Gel £15
This skin care items blend of salicylic acid and anti-spot technology instantly help speed up the healing process of angry blemishes, targeting the spot whilst visibly correcting darkened patches left behind afterwards. 
3. Bodyshop Vitimin E Gentle facewash £12
A gentle, non-drying cleansing facial wash that leaves skin feeling clean, soft and refreshed. Formulated with protective vitamin E and moisturising wheatgerm oil. Use with Vitamin E toner, as part of your personalised skincare programme.Suitable for all skin types and made with vitamin E and Wheatgerm Oil.
4. Neutorgena Visibly Clear Grapefruit Facewash £4.50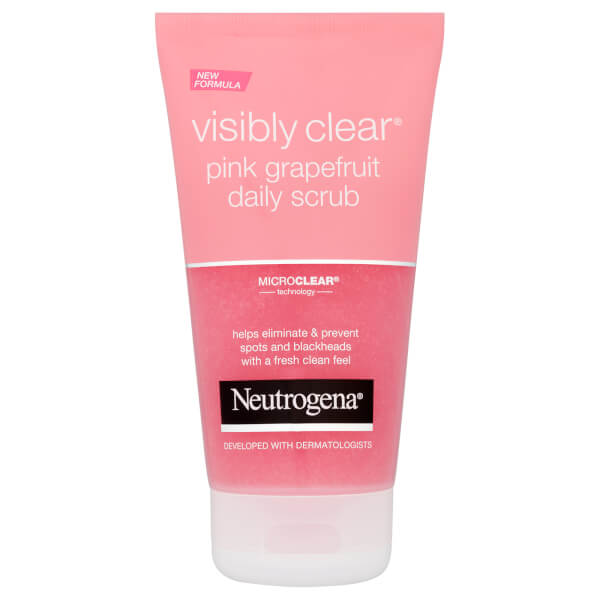 An uplifting daily face scrub that promotes healthier looking skin.Ideal for those with acne-prone skin types, the scrub utilises Neutrogena's microclear technology, alongside naturally-derived exfoliators, which work in synergy to unclog pores, perform a deep cleanse and eliminate spots, blemishes and other imperfections.
5. Nu Skin Marine Mud Mask £28
This is a simple and natural way to softer, smoother toned skin. It is a revitalising clay mask with sea botanicals that draws out dirt and impurities from the skin. It contains extremely fine mud particles and leaves skin feeling fresh, renewed and healthy-looking. This mask is suitable for all skin types.
Galaxy face✨
Galaxy face and freckles is all I am seeing on my timeline at the minute so I thought I'd give it a go.
The girls on Instagram and printreat make it look so flawless and sleek that it took me 3 attempts to get a somewhat resemblance.
First of all you have to make sure you have a smooth base, so I used my Too Faced hangover primer (generously) and primed my face. Eyebrows were next using my Mac Prolong gel shade 'Dark Chocolate' and the Anastasia Beverly Hills bow powder shade 'Taupe.' Next I layered my L.A girl Pro Conceler shade 'Light Priceline' around my T-Zone and under my eyes to conceal dark areas and bags. I covered my face with my Maybeline Fit Me Foundation shade 'Natural Ivory' and blended it with my beauty blender. I set my face with my Rimmel translucent pressed powder and got prepped for my makeover!
As a base layer in my galaxy attempt I used my Helen E blush pot in shade 'Peach' all over my nose and cheeks, this gave a light rose feel to my face to begin with. I then went all over the peach areas with the shade 'Medium Pink' from the Urban Decay Spectrum pallet and went over all the patchy pale pink areas creating an almost ombré effect.
Next I dabbed the shade 'Deep Purple and Dark Blue' around the top of my nose and down my cheek bones to create a slight coloured contour effect to my face. This mixed quite well with the pink placed before but made the pink look a shade or two lighter. I placed it in a wavy line from the tip of my nose to the outer corner of my eye to mix with the pink.
After that I placed a white shade all over the bridge of my nose and under my eyes to fill in the left over patches. This worked as a cloudy base to the shade 'Baby Blue' I pressed over the top. I also placed the white shade in the corners of my eyes to widen them up.
Gems (from Primark) were placed randomly around my face for the 3D effect and 3 gorgeous glitters from Kiss and Glitter (@kissandglitter) were placed around my face.
Finally I did my liner and topped it off with the NYX Glitter liner in pink over the top of the wing. I then used my lashes from LashUnlimited.
Overall I think this was fun to create but I think this will die off by the time summer rolls around.
Regan x